PCCH Preschool Faculty Biographies
Director of PCCH Preschool:
Carla DiOrio , MS Ed.
Carla began her directorial adventure in September 2018 at PCCH Preschool. She believes strongly in the importance of challenging the intellect, honoring differences, and nurturing each student's mind body and spirit. Carla taught middle school for several years at the The Philadelphia School, a project-based progressive independent school in Center City, where she also served on the school's diversity committee. Prior to that, she was the school counselor in NYC area schools including The Wardllaw Hartridge School, Oak Knoll School of the Holy Child, and Fordham Preparatory School. She earned her Bachelor of Arts at Hofstra University in Human Development and Creative Studies and graduated at the top of her class at Fordham University with a Masters of Science in Education : Counseling and Personnel Services. Carla brought her ideas and enthusiasm to PCCH Preschool in 2017, where she taught in the four and five-year-old classroom and she established an innovative preschool social justice and diversity curriculum, now known as our Famous Folks school-wide curriculum. As a passionate advocate for multicultural curriculum and foreign language education,  Carla implemented our inter-disciplinary Spanish immersion preschool curriculum. Carla is also committed to strengthening communications throughout the school with transparent and fun dialogue. She also looks forward to proactive team-building and peer support among faculty.
In addition to her teaching experience, Carla is an artist and designer by training. In 2013 ago she started her own custom furniture brand, Rocker Refined: https://www.instagram.com/rocker_refined/. Through founding, growing, marketing and eventually selling that company, Carla was able to accrue skills in the areas of customer service, social media marketing, and small business growth. She is also trained in the fine and performing arts and integrates music, dance, art, and play into our curriculum of early mathematics and early literacy as much as possible. Carla is bilingual in Spanish and English, having lived and taught for four years in Ecuador through Harvard University's JFK School: World Teach Program. It is evident that working and living within many different cultural communities has shaped the person and the professional that Carla is today. It is her earnest wish to further the preschool's growth within an inclusive worldview, more reflective of our global citizenry, while also deepening ownership of our community here in Philadelphia and our stewardship of the earth.
Fun Fact: Carla has installed a small coffee and tea bar in her office in the spirit of her open door policy with the community. Come by to meet her, to have some coffee, and to share ideas any time!
…………………………………………………………………………………………………………………………………………………………………………………………
Kate Roehm, B.S. Ed., Lead Teacher and Assistant Director –  When you spend your childhood playing school, it's no wonder you become a teacher! Kate Roehm has been a teacher at PCCH for twelve years, and this is her second year as Assistant Director. She has taught all age levels in our preschool as well as a variety of after school enrichment classes. This year she will take on some additional administrative duties as Classroom Coordinator. She feels privileged to be part of this dynamic faculty and wonderful school. It gives Kate great joy to experience the excitement and enthusiasm that children enter school with each day. She feels the same way! Her goal is to ensure that children feel happy, loved and supported while they learn and play. She feels rewarded at the end of every year when she sees the progress children have made and is sad to see them move on to Kindergarten. Kate lives in Flourtown with her husband and two teenagers. Her son is a sophomore at Penn State and daughter attends Plymouth Whitemarsh High School. In her free time she enjoys spending time with family and friends, gardening, reading and exercising. Kate has a Bachelor of Science in Elementary Education from West Chester University and is Pennsylvania Certified. She promotes best practices in Early Childhood Education as she stays current with ACT 48, Professional Development, Pennsylvania Learning Standards and is a member of NAEYC.
Jennifer Wolf, BS.S. Ed. Assistant Teacher–  Jennifer Wolf will be teaching a Pre-K class with Kate Roehm.  She lives in Erdenheim with her husband Rich and two daughters, Ellie and Hannah.  Both girls attended PCCH Preschool. After graduating from the University of South Carolina with a Bachelor of Science degree, she worked in both finance and sales in the Philadelphia area.She always had a passion for teaching.  She made a career change and earned a Teacher Certification in Early Grades Preparation from West Chester University.  She taught first and second grade classes at Hillcrest Elementary School in Upper Darby, PA.When her oldest daughter was born, she took time off from teaching to stay home full-time.  She is really looking forward to this next chapter in her life teaching at PCCH and is excited to serve this wonderful community of people. Jennifer loves spending time with her family, traveling, cooking and reading.
Mary Calvitti, B.S. Ed., Lead Teacher-  Mary Calvitti was raised in Colorado with parents who had a love of the outdoors.  They visited and camped in most of the national parks out west and in the southwest; her dad was a scientist who gave her many opportunities to develop a love of nature. As a young woman she traveled to Mexico with her best friend where they went to San Miguel de Annde to pursue art. She continues to do her silk paintings. When she returned to the states she worked for an engineering company where she met husband John. They Moved to Mount Airy and raised their 2 children Mia and John. After her husband John passed away, and her children were pursuing their own careers, she moved to Santa Fe New Mexico. In Santa Fe, Mary co taught at a private school (Rio Grande) and help start up a new pre K program. After working there for 5 years, she moved to Colorado to pursue a Bachelors Degree in Early Childhood Education, at Adams State University. Once she received her Early Childhood Degree she wanted to work with Head Start Children in Colorado and New Mexico. Mary's families and children have always meant so much to her, the connections she will always cherish, she feels children can teach us so much and we can give them the tools to become successful in life. When children are given time to play, the foundations are built, supporting later learning, that can be seen in singing, creating, moving, discussing, observing and reading. A fun fact about Mary, is her love of animals! She has a wonderful rescue dog named Juno who came from the Navajo reservation, in New Mexico.Her interests are hiking, walking her dog, sewing silk painting and spending time with family and friends. Mary is very happy she has returned to Philadelphia and to be a part of the PCCH Preschool Community.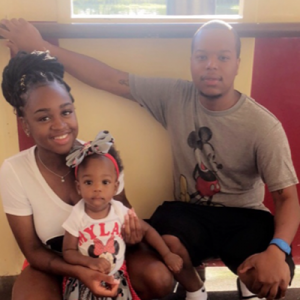 Daisja Freeman C.D.A., Assistant Teacher-  Daisja Freeman was born and raised in Philadelphia and she began working with children while in high school. She immediately knew what career path she wanted to pursue! After high school she continued to work with children at a family daycare for one year. She then received a great opportunity from a company called, "Delta T" working with behaviors & special needs children. In working with Delta T she found the experience extremely fulfilling because of the impact that one can have on children's learning. She gained much knowledge and wanted to go even further. She then decided to attend Community College of Philadelphia to obtain her Bachelor's Degree in Early Childhood. Daisja and her fiancé, Daquan, who is a chef in the King of Prussia area have a daughter, "My'laa" who attends PCCH Preschool. Daisja and her family are so excited to join the PCCH family!
---
Barbara Raser, BA. , Lead Teacher- Barb is going into her eighteenth year of teaching at PCCH Preschool! She will be teaching the 3's and early 4's in the 5 days a week class. She holds a degree in liberal arts from Virginia Intermont college in Bristol , Virginia. After graduation she was hired as a flight attendant for Eastern Airlines and was based in NYC. Living in the "Big Apple" opened up a lot of opportunities and she became a traveling representative for Estee Lauder cosmetics and was featured in several Pepsi commercials filmed in Central Park! Barb met her husband, Wayne,and they were married right here at Ches Pres! Their life grew and they had two children, Eric and Becki. As a stay at home mom Barb became involved in her children's school and was a homeroom mother, home and school president and the social event planner, and the love for early childhood education was born! As her children grew, Barb was a stylist at the Gap and also worked at Childventure in Fort Washington ( part of St. Thomas church) . In 2001 she was asked to join PCCH Preschool and the rest is history! Barb feels that watching the joy and excitement as a child learns a new word, color, person of interest, or shape is rewarding and inspirational. She says that being a small part of that development is magical and she is excited to be on this journey with your child. She is looking forward to an exciting school year with endless possibilities.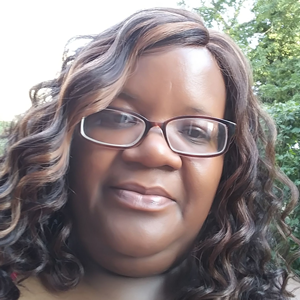 Owintier Charles, Assistant Teacher-  Originally from the Caribbean Island of Trinidad and Tobago, Owintier has seven years experience in the Mortgage Industry Customer Service. She has been an assistant in kindergarten and first grade at her children's elementary school for one year. There she was also a Lunch Room Mom, School Chaperone, Secretary of the Home and School Association and served two years on the Eighth Grade Graduation Board. Impresively, Owintier also works with children in the Philadelphia Flower Show! For the last 15 years, she has been the Sunday Sexton at Chestnut Hill Presbyterian Church. She is also studying for her Investment License. Owintier and her husband, Allan, live in Philadelphia and are the proud parents of six children; five girls and one boy ranging in age from Pre K to College. They both feel blessed to be able to Love, nurture and enjoy every moment with their children
as they grow. She loves spending time with her family, cooking, reading and is obsessed with coupon-ing and would be delighted to help anyone interested in learning. She truly believes in early childhood education and in children being in an environment where they are able to share their feelings. She is excited to be a part of the staff and is looking forward to meeting the students and parents.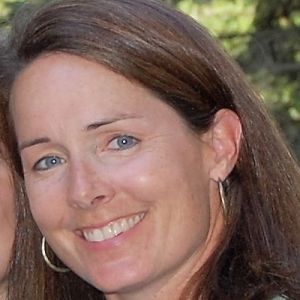 Megan McGowan, B.S.W., Lead Teacher, and Strategic Planning and Accounts Coordinator –   Megan and her husband, Drew, live in Chestnut Hill with their three children: Riley, Katie and James and their two dogs: Maggie and Larry.  After graduating from Temple University with a B.S.W., Megan was the Program Director at Need in Deed, a non-profit where she helped to create and implement a K-12 service-learning curriculum for use in classrooms throughout Philadelphia.  She took time off to stay at home with her children and then started back to work as a substitute and eventually a permanent teacher at PCCH Preschool. Most recently Megan was the lead teacher and administrator of the preschool program at Nest Chestnut Hill.  In addition to her work as a teacher at PCCH Preschool, Megan is the Volunteer Coordinator for Quintessence Theatre Group in Mt. Airy. Megan enjoys teaching preschoolers because there is never a day in preschool without laughter and joy. Fun fact: Megan attended PCCH Preschool as a child!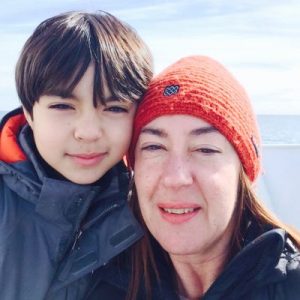 Carmen Ortiz, B.A., Assistant Teacher– Carmen grew up in Barcelona, Spain where she graduated and obtained her bachelor in Spanish, Italian and English at the Official School of Languages. She worked as an interpreter and translator at the Trade Fair of Barcelona, Milan and Florence, Italy where she lived for 17 years. Carmen came to the USA 7 years ago with her family and fell in love with Chestnut Hill and Mount Airy community where she currently lives with her 11 year old son. Carmen volunteered as assistant teacher at Jenks Academy for the Arts and Sciences and teaches Spanish and Italian for adults and children. She is very excited to be part of PCCH staff, and thinks that working with little kids is always magic and unique! Traveling, photography and yoga practice are her favorite activities. "There is always so much to learn everywhere and from everybody" is her life's motto.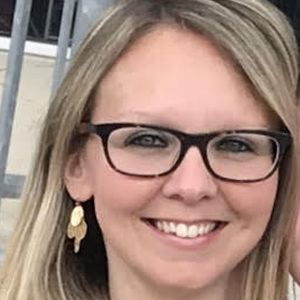 Liz Godlewski C.D. A., Lead Teacher- Elizabeth's (Liz) love of children began when she was a child babysitting the neighborhood children and playing school. Her teaching path began at Ken-Crest Services in 1998 where she worked with children ranging from ages 3 months-5 year olds. While at Ken-Crest she was given the opportunity to work where typically developing children were integrated in with children with special needs children. It was here that she knew this is exactly where she wanted to be: working with children! Liz attended night classes and earned her Child Development Associate credential. In 2004 she married her husband John( Philadelphia Police Officer) in Kauai Hawaii and in 2005 they welcomed their son J.P. Following the closing of Ken-Crest, Liz worked at another school where she was the three-year-old teacher and then moved over to be with the 15 months – 2 year olds.
In 2014 Liz and John welcomed another son Reilly into the world. After being a stay at home mom for a few years, Liz joined Zion Preschool where she worked in the two-year-old room. She is very excited to begin her teaching career with PCCH Preschool, where she will be working in one of the youngest classrooms. Liz loves spending time with John, J.P. and Reilly. She loves the beach, country music, watching football/baseball and singing/dancing with her "sisters."
Kandi Ligon, Assistant Teacher-   Kandi always  has a desire to make a difference, do good things and to have an impact on people's lives. Before beginning a career in early childhood education, Kandi was an officer and Tennessee Department of corrections and performed her job humbly, firmly, and with humanity. Finding out how people feel always matters to her. The skills and lessons from her electric list of jobs and experiences have brought her back to her passion of helping others.
As a caregiver or a teacher, she cherishes every opportunity to show children that they really matter. Kandi will soon have an associates degree in Early Childhood development. Kandi's ambitions to help shape peoples lives and to help them discover their self worth are her driving forces as a member of the PCCH family.  Fun Fact: Kandi is the proud daughter of a military parent! Being the child of a soldier provided her with opportunities to see many parts of this great country, and to make diverse new friends and try new things. Born on a military base in Pierce County, Washington state, Kandi was always required to uphold a higher standard of respect. Expectations ranged from getting good grades to being respectful to her elders and never being allowed to quit anything started and always putting her best foot forward. Balanced with her extremely warm and engaging nature, Kandi brings her uniquely poised and prepared personality  to the classroom. We are so lucky to have her.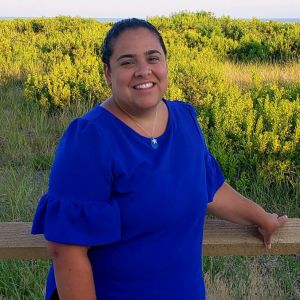 Maria Furlong, B.A. Ed., Lead Teacher- has been teaching young children for over 18 years! She is passionate about teaching and helping others. Maria truly enjoys experiencing things with the children for the first time, watching them grow and learn.
Maria's childhood dream of becoming a teacher came true when she graduated from Gwynedd Mercy College, with a Bachelor's degree in Early Childhood and Elementary Education. She began her journey at Zion Preschool teaching two year olds, where she spent the majority of her experience. Most recently Maria taught four and five year olds and was fortunate to become a preschool director.
Maria is happily married to her husband, Andrew and is a mother of two boys Domenico, 8 and Marcello, 3. Maria and her family lived in Chestnut Hill for seven years, before moving to Flourtown. Maria has fun playing with her boys, reading children's books and spending long summer days at the beach. When Maria has free time she enjoys crafting.
Maria is super excited to be part of the PCCH Preschool community. She looks forward in getting to know your children and helping to provide them with a strong foundation and love for learning.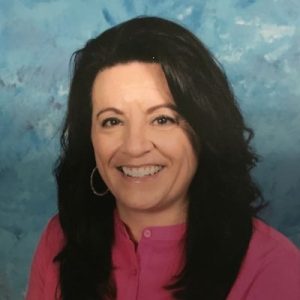 Kelly Chima, Assistant Teacher– Kelly was born and raised in Philadelphia then moved to Bucks County 23 years ago with her family.  As a stay at home mom to her 2 children Anthony and Casey, she was always active with their schooling from homeroom mom, committee chairs, etc. in grade school to President in both their high schools' parents' associations.  After watching them both graduate college and go onto successful careers she decided to go back to work 6 years ago in the preschool system. Kelly loves cooking and traveling, but most of all spending time with her children and family and friends. Her dream is to one day go to Greece! "Be happy for no reason…like a child"!!
---
Weekly Spanish Classes : Paula Rios, B.A. –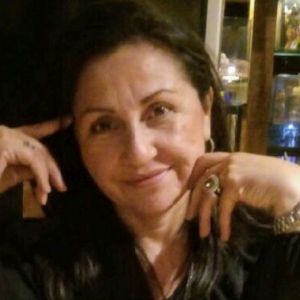 Paula Rios is originally from Chile and after being awarded an Art scholarship she obtained her bachelor's degree from The Columbus College of Art and Design in Columbus, Ohio. She started her master's degree in Early Childhood Education at Eastern University but is temporarily taking a break from her studies to focus on raising her son.  
She first began teaching children at a Psychiatric center seven years ago where she taught Art Therapy.  She enjoyed the experience of working with children so much that she decided to change her career path to working full-time with children.   
Her most recent job was at Nest in Chestnut Hill, where she have met many of the wonderful families that are currently attending PCCH. At Nest she created classes such as Sensory Art, Food Art, Science classes, and her most popular class, Spanish. At Nest, she was also in charge of creating collaborative art projects during special events for all the Nest families.
She is  very pleased to now be working at PCCH as this enables her the opportunity to continue developing many of the young minds that she was previously working with and, she can begin working with other lovely children. She truly enjoys creating wonderfully engaging and creative lessons that facilitate the development of children's minds and curiosity and she believes this will be evident to you as you work together in caring for your child.