Director of PCCH Preschool: Carla DiOrio, MS. Ed
Carla began her directorial adventure in September 2018 at PCCH Preschool. She believes strongly in the importance of challenging the intellect, honoring differences, and nurturing each student's mind body and spirit. Carla taught middle school for several years at the The Philadelphia School, a project-based progressive independent school in Center City, where she also served on the school's diversity committee. Prior to that, she was the school counselor in NYC area schools including The Wardllaw Hartridge School, Oak Knoll School of the Holy Child, and Fordham Preparatory School. She earned her Bachelor of Arts at Hofstra University in Human Development and Creative Studies and graduated at the top of her class at Fordham University with a Masters of Science in Education : Counseling and Personnel Services. Carla brought her ideas and enthusiasm to PCCH Preschool in 2017, where she taught in the four and five-year-old classroom and she established an innovative preschool social justice, diversity curriculum, now known as our Famous Folks school-wide curriculum. As a passionate advocate for multicultural curriculum and foreign language education,  Carla implemented our inter-disciplinary Spanish immersion preschool curriculum. Carla is also committed to strengthening communications throughout the school with transparent and fun dialogue. She also looks forward to proactive team-building and peer support among faculty.
In addition to her teaching experience, Carla is an artist and designer by training. In 2013, she started her own custom furniture brand, Rocker Refined: https://www.instagram.com/rocker_refined/. Through founding, growing, marketing and eventually selling that company, Carla was able to accrue skills in the areas of customer service, social media marketing, and small business growth. She is also trained in the fine and performing arts and integrates music, dance, art, and play into our curriculum of early mathematics and early literacy as much as possible. Carla is bilingual in Spanish and English, having lived and taught for four years in Ecuador through Harvard University's JFK School: World Teach Program. It is evident that working and living within many different cultural communities has shaped the person and the professional that Carla is today. It is her earnest wish to further the preschool's growth within an inclusive worldview, more reflective of our global citizenry, while also deepening ownership of our community here in Philadelphia and our stewardship of the earth.
…………………………………………………………………………………………………………………………………………………………………………………..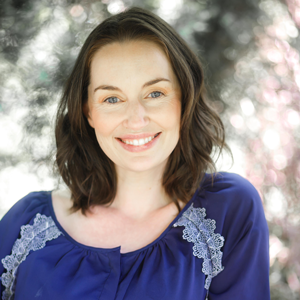 Sarah Walsh Aghajanian, MS.Ed.
 Assistant Director and Lead teacher

Sarah is absolutely thrilled to be joining the magical staff and community of PCCH. Sarah has spent almost 20 years teaching children, and she is particularly committed to bringing inquiry-based, hands-on learning into her classroom. She wants every child—and every parent—to feel known, included, and appreciated.
Sarah earned her Bachelors from Swarthmore College in 2005 with a double major in Education and History, and upon graduation taught at Frankford Friends School. Soon after, she entered graduate school at Bank Street in NYC, a small school celebrated in educational circles for its commitment to innovative curriculum. While majoring in Classroom Literacy, Sarah worked as a Group Teacher at The Children's International Workshop Preschool at Union Square while also apprenticing with a Reading Specialist at a local public elementary school.
When she came back to Philadelphia, Sarah spent the next eight years working as a Lead Teacher at The Miquon School, crafting inquiry-based, experiential lessons and unit studies based around child development and her students' interests. At the same time, her reading specialist background allowed her to work closely to support children's reading and literacy skills, often in small groups or individually. Helping students with learning differences became such a passion that she wrote and published a collaborative children's book with her class tailored to the needs of dyslexic readers. Sarah also took an active role in behind-the-scenes work at Miquon, such as by leading staff meetings, introducing educational research topics to the community, and planning the all-school schedule.
After her first child was born, Sarah continued to tutor at Miquon and assisted the Director of Admissions with special projects. She also worked as a private tutor and school liaison, collaborating with teachers, family, and specialists to tailor individual learning plans for students. A proud PCCH parent—her oldest daughter graduated in 2020—Sarah is committed to ensuring her students gain strong pre-kindergarten skills while also nurturing their wonder, creativity, and joy.
---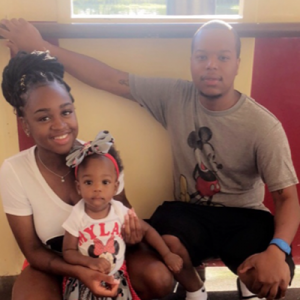 Daisja Freeman C.D.A.
Lead Teacher
Daisja Freeman was born and raised in Philadelphia and she began working with children while in high school. She immediately knew what career path she wanted to pursue! After high school she continued to work with children at a family daycare for one year. She then received a great opportunity from a company called, "Delta T" working with behaviors & special needs children. In working with Delta T she found the experience extremely fulfilling because of the impact that one can have on children's learning. She gained muchknowledge and wanted to go even further. She then decided to attend Community College of Philadelphia to obtain her Bachelor's Degree in Early Childhood. Daisja and her fiancé, Daquan, who is a chef in the King of Prussia area have a daughter, "My'laa" who attends PCCH Preschool. Daisja and her family are so excited to join the PCCH family!
---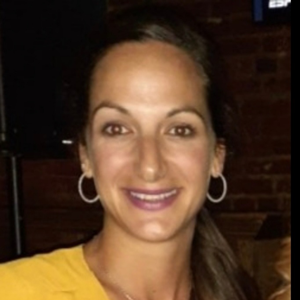 Stephanie DeVito, BS, 
Lead Teacher
A Philadelphia native, Stephanie currently resides in Rydal with her husband, Ralph, and 2 sons, Stephen and Ralphie. After earning her degree in Marketing from The American University of Washington DC, Stephanie worked in financial services and business development for Aflac, Inc. until becoming a stay-at-home mom. During those years Stephanie served as Lunch Room Parent, Lead Classroom Parent, Kindergarten Classroom Reading Assistant Volunteer, Computer and Library Specials Volunteer, High School Girls Lacrosse Coach, Boys Basketball and Soccer Coach, Rydal PTO Committee Chair for Rydal West's Special Persons Day, Pumpkin Fest, School Store and School Holiday Store. During this challenging time of navigating the Covid-19 pandemic, Stephanie also served her local Abington School District community advocating for safe, equitable in-person education for all students.
Stephanie is passionate about early childhood education and having a positive impact on the lives of children through her many volunteer experiences. At Glenside UCC Preschool she was the Gym Teacher and Assistant Teacher for ages 12 months to 5 years old. Later, further combining her joy of teaching and sports, Stephanie joined Amazing Athletes Inc. There she combined imaginative play, movement and sports to introduce preschoolers to nutrition, gross motor skills development, basic sports skills and physical education. PCCH students had a blast in Amazing Athletes classes with "Coach" Stephanie during the 2019-2020 school year. During that school year, Stephanie also assisted as a substitute teacher at PCCH. She is extremely grateful and thrilled to return with lots of energy and passion to the PCCH teaching team for the 2021-2022 school year!
Stephanie is devoted to creating engaging atmospheres where children can learn, express themselves and develop pre-kindergarten social and academic skills. She loves playing a role in children's best "work" through play, movement and creation. In addition to active play, Stephanie is also an arts enthusiast. Whether it's with watercolors, Play-Doh or building blocks, she can't wait to help inspire and see all the creations the students will make on a daily basis! Stephanie is committed to creating hands-on curriculum to nurture each child's social and emotional development as well as their individual interests and academic skill sets.
---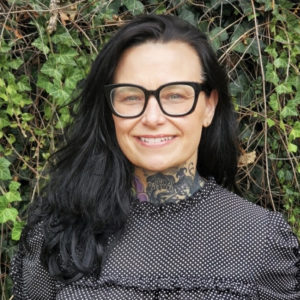 Jodi Jeffers
Assistant Teacher
Jodi was born and raised in a bustling suburb of New Jersey, right in the middle of all the New York City and Philadelphia action.  She moved to NYC after high school to experience the culture and the eclectic environment that the city provides.  After almost 20 years, Jodi met and married her amazing husband and settled down in PA to raise their three energetics sons, Henry, Colin and Flynn.  All three attended PCCH and found it to be a rewarding start to their educational careers.
Jodi's background is in hospitality and entertainment and includes a stint as the front-woman for an all-mom punk band for kids!  When the opportunity arose to join the team at PCCH, Jodi jumped at the chance to create the same loving atmosphere she experienced with her kids.
In the time that Jodi has been at PCCH, she has been thrilled to find a likeminded community of caring people who love kids and the educational process as much as she does.
---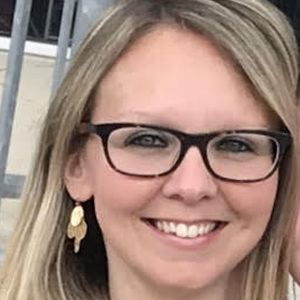 Liz Godlewski, CDA
Lead Teacher

Elizabeth's (Liz) love of children began when she was a child babysitting the neighborhood children and playing school. Her teaching path began at Ken-Crest Services in 1998 where she worked with children ranging from ages 3 months-5 year olds. While at Ken-Crest she was given the opportunity to work where typically developing children were integrated in with children with special needs children. It was here where she knew that this is exactly where she wanted to be, with children. Liz attended night classes and earned her Child Development Associate credential. In 2004 she married her husband John( Philadelphia Police Officer) in Kauai Hawaii and in 2005 they welcomed their son Jp was born. Following the closing of Ken-Crest Liz worked at another school where she was the three year old teacher and then moved over to be with the 15 months- 2 year olds.  In 2014 Liz and John welcomed another son Reilly into the world. After being a stay at home mom for a few years Liz joined Zion Preschool where she worked in the two year old room.
Liz loves spending time with John, Jp and Reilly. She loves the beach, country music,and watching football and baseball.
---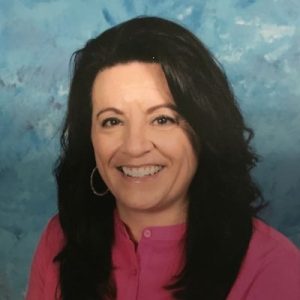 Kelly Chima 
Lead Teacher and Administrative Assistant 
Kelly was born and raised in Philadelphia then moved to Bucks County 23 years ago with her family.
As a stay at home mom to her 2 children Anthony and Casey, she was always active with their schooling from homeroom mom, committee chairs, etc. in grade school to President in both their high schools' parents' associations.
After watching them both graduate college and go onto successful careers she decided to go back to work 6 years ago in the preschool system. Kelly loves cooking and traveling, but most of all spending time with her children and family and friends.Her dream is to one day go to Greece! "Be happy for no reason…like a child"!!
---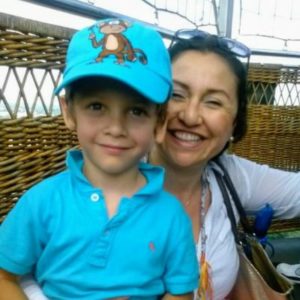 Paula Andrade, BA+ 
Lead Teacher and Head of Spanish Department

is originally from Chile and after being awarded an Art scholarship she obtained her bachelor's degree from The Columbus College of Art and Design in Columbus, Ohio. She started her master's degree in Early Childhood Education at Eastern University but is temporarily taking a break from her studies to focus on raising her son.  
She first began teaching children at a psychiatric health center seven years ago where she taught Art Therapy.  She enjoyed the experience of working with children so much that she decided to change her career path to working full-time with children.   Before joining PCCH in 2017, her most recent job was at Nest in Chestnut Hill, where she have met many of the wonderful families that are currently attending PCCH. At Nest she created classes such as Sensory Art, Food Art, Science classes, and her most popular class, Spanish. At Nest, she was also in charge of creating collaborative art projects during special events for all the Nest families. She is  very pleased to be working at PCCH as this enables her the opportunity to continue developing many of the young minds that she was previously working with and, she can begin working with other lovely children. She truly enjoys creating wonderfully engaging and creative lessons that facilitate the development of children's minds and curiosity and she believes this will be evident to you as you work together in caring for your child.
---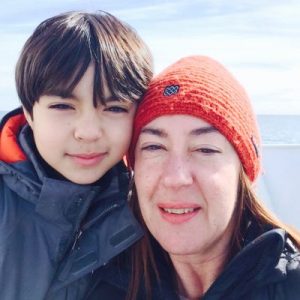 Carmen Ortiz, B.A.
Assistant Teacher

Carmen grew up in Barcelona, Spain where she graduated and obtained her bachelor in Spanish, Italian and English at the Official School of Languages. She worked as an interpreter and translator at the Trade Fair of Barcelona, Milan and Florence, Italy where she lived for 17 years. Carmen came to the USA 7 years ago with her family and fell in love with Chestnut Hill and Mount Airy community where she currently lives with her 11 year old son. Carmen volunteered as assistant teacher at Jenks Academy for the Arts and Sciences and teaches Spanish and Italian for adults and children. She is very excited to be part of PCCH staff, and thinks that working with little kids is always magic and unique! Traveling, photography and yoga practice are her favorite activities. "There is always so much to learn everywhere and from everybody" is her life's motto.
---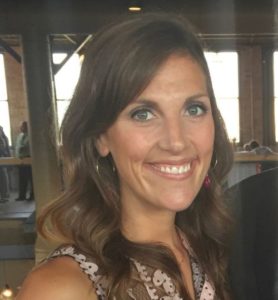 Kristen Farrell BA, BSN
Lead Teacher
We welcome Kristen to our team at PCCH. Born and raised in Holyoke, Massachusetts, Kristen attended Providence college where she graduated with a BA in Spanish.  Kristen cultivated a great love for the Spanish culture and language through her study abroad in Seville, Spain.  Kristen earned a second bachelor's in Nursing and worked in many facets as a nurse including orthopedics, oncology and predominantly labor and delivery.  Kristen has a genuine interest in teaching and has a deep rooted compassion for others.
Kristen and her family have moved from Boston to San Diego to Washington, Dc and finally to Philadelphia where they plan to settle for the long haul.  She has two amazing and energetic little boys who also attend PCCH and a wonderful husband, Ryan.   Kristen has been a stay at home mom for the last 4 years and has thoroughly enjoyed watching her sons grow.  Kristen brings many skills and interests to PCCH.  She's bilingual in Spanish and well traveled.  She enjoys music, art and nature and is excited to share her many talents with the PCCH community.
---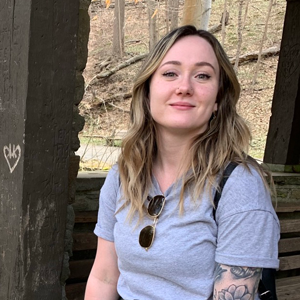 Tessa Inloes
Assistant Teacher
Tessa is a graduate of Abington Senior High School and Lansdale School of Cosmetology. While attaining her license as a hairstylist and beautician, Tessa also remained involved in the arts. She participated in several choral groups and drama organizations during her high school career. Her love of acting led her to Abington Presbyterian Church Theatre Day Camp where she served as a camp counselor, empowering each child with the confidence that they too can be a star! This enthusiasm shined through even at the salon where Tessa previously served as a professional stylist.
Once Tessa was introduced to the PCCH Preschool community, she knew she had found the role she was made for. As she transitions in her new career as a classroom teacher, Tessa brings the joy and energy of a Broadway production to each classroom. Tessa is currently pursuing a degree in Early Childhood Education with the hopes of being a lead teacher in the future.
When she's not in her element working with early learners, Tessa is usually belting out show tunes or relaxing with her dog. She will attest that he is actually the main character of her story.
---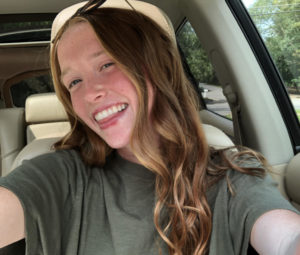 Kristen Adams, BFA
Lead Teacher
Kristen Adams is from a small town right outside of West Chester, Pennsylvania. She began dancing at the age of three and has not stopped moving since. Growing up in a dance school, she learned from a variety of different educators, each one inspiring Kristen to continue in both dance and education. At the age of fifteen, Kristen was invited into the Student/Teacher Dance Education Program where she had the opportunity to work with Dance Educators in creating lesson plans to teach children between the ages of three and twelve each week. She continued in this program through high school and when it came time to decide whether or not to continue dance training, Kristen started researching both dance movement and education studies. Temple University's dance program stood out to her because of the dance education courses available. She decided to further her studies and graduated with a Bachelors in Fine Arts with a focus in dance. During her college career, she studied dance education under Doctor Teresa Benzwie, whose knowledge and approach to dance education inspired Kristen to continue teaching. In 2017, Kristen was awarded the Teresa Benzwie 2017 Dance Educator Award which acknowledged excellence in movement education in a preschool classroom. Kristen graduated in 2020, during the COVID-19 quarantine. While in lockdown, she found a way to continue teaching over zoom and outdoor classes. After these trying times, it was clear to Kristen that education is her calling. She is beyond grateful for the opportunity to join the PCCH family!
---
Dance and Movement Instructor and Assistant Teacher
Sabrina is a Philadelphia native, graduated from Temple University in 2001 with a Bachelor's of Fine Arts in Dance. In 2006, she received her Master of Arts in Creative Arts Therapy from Drexel University.  Mrs. Faith has been both a performer, teacher, and therapist.
Mrs. Faith performed with Philadelphia based dance companies, Underground Dance Works, Venus Dance Company, and Amanda Diorio Dance (A.D.D).  She has been teaching dance to children of all ages since 1999 and was an instructor at the Dance Academy in Cherry Hill, NJ, Cooper River Ballet in Collingswood, NJ, and Contempro Dance Theater in Fairless Hills, PA.  She currently is on faculty at the Philadelphia Dance Academy where she teaches ballet, theater dance, and contemporary dance. She has staged numerous productions including the Nutcracker and Snow White.  She also choreographs original works for the Philadelphia Youth Ballet (PYB).
Her love of movement and working with children led her into the field of dance/movement therapy.  Mrs. Faith is a board certified dance/movement therapist (BC-DMT).  She has worked as a Mental Health Therapist and Team Leader at the Center for Autism with children ages 2-5 years old.  She worked at the Center for Neurological and Neurodevelopmental Health (CNNH) where she provided therapy to children and adolescents diagnosed with autism, A.D.H.D, and anxiety disorders.  Mrs. Faith has been the dance/movement specialist at local pre-schools, including Little School on the Hill in East Falls and Seedlings in Plymouth Meeting. Last year she had the opportunity to work at Presbyterian Church of Chestnut Hill Pre-School last year as their dance specialist and is thrilled to be a part of their staff. She loves sharing her passion for dance while helping children improve their body awareness, spatial awareness, self-regulation skills, confidence, and social interaction through dance, creative movement, and yoga, all while having fun.
---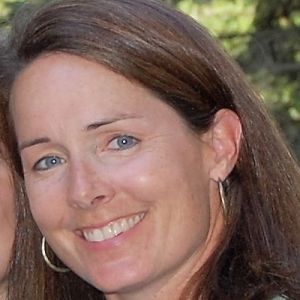 Megan McGowan, B.S.W.
Billing and Registrar

Megan and 3 generations of her family live in Chestnut Hill.  After graduating from Temple University with a B.S.W., Megan was the Program Director at Need in Deed, a non-profit where she helped to create and implement a K-12 service-learning curriculum for use in classrooms throughout Philadelphia. After teaching at 9 years at PCCH Preschool, Megan now works at PCCH church and helps our school with registration and billing. Fun fact: Megan attended PCCH Preschool as a child!
---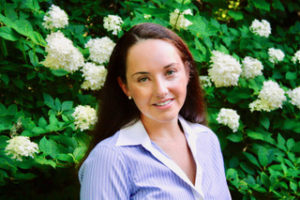 Diana H. Rodgers, M.A., Ed.D.

Parent Volunteer Coordinator

Diana is excited to begin her term as PCCH's Parent Volunteer Coordinator. Diana and her husband, Mike Genuardi, have three daughters, two of whom are current PCCH Preschool students. They began their PCCH journey after relocating to Philadelphia from Pittsburgh two years ago. The R-G Family spent four years in Pittsburgh and were in Boston for the previous 11 years, so they know what it's like to be new to an area and to a school community. In fact, all three of their daughters had baby years in different cities!
Professionally, Diana is a career educator. She has taught high school history and government in a suburban Boston public school district, founded and ran an admissions consulting firm, and served as the treasurer for an early childhood school. Diana currently consults for schools and organizations on educational program development, evaluation, and improvement. She also teaches history and government through the Rosemont College Forum program. Her degrees from Boston College, Carnegie Mellon, Harvard, and the University of Pittsburgh (go Eagles, Tartans, Crimson, and Panthers!) have led her down this career path.
Diana's strong belief that community is something you create and to which you must actively tend has led her to her current role as Parent Volunteer Coordinator. In this role, she hopes to strengthen the bond between PCCH Preschool and our students' families, between PCCH Preschool families, and between PCCH Preschool and our community. Diana is most excited to develop out-of-school activities and programming that allow for community development, coordinate faculty and staff appreciation, and fundraise for financial aid to allow families in need to choose a PCCH early childhood education for their children. Most important, Diana will serve as liaison between PCCH parents and the school administration. You are always welcome to approach her in person or over email with any of your concerns or ideas.